Channel was last updated at 09/04/2021 (10 months ago). You can use search to find another similar channel
.
We recommend to visit
Connect with all my platforms here:

https://linktr.ee/genflynn
Last updated 2 weeks, 6 days ago
The official Telegram handle of VisionIAS. The country's leading institute for Civil Services Examination preparation.

Visit us at: www.visionias.in

Enquiry no.: +91-8468-022-022 , +91-9019-066-066
Last updated 1 month ago
hello! welcome to our club ARMY.
want to watch BTS content from 2013, just click a "PIN MASSAGE".

link chanel : t.me/inthesoopbts
Last updated 6 months, 3 weeks ago
10 months ago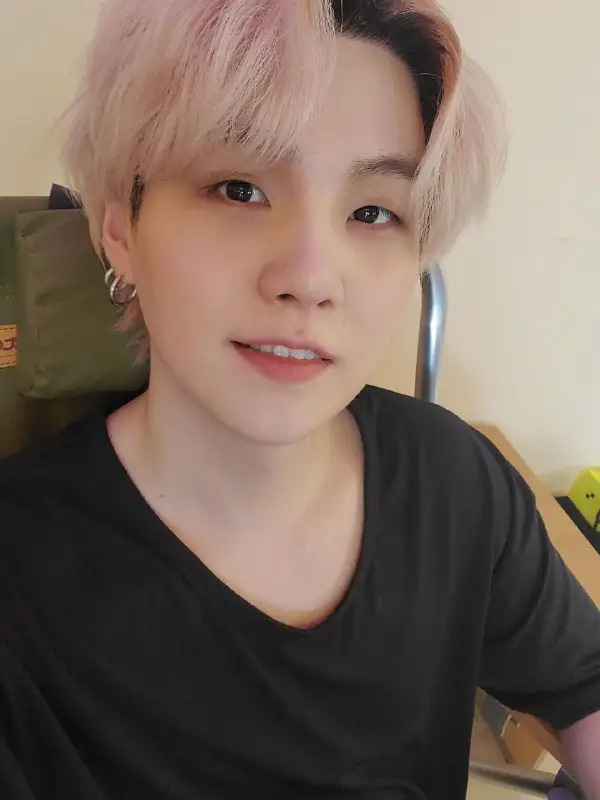 -
♧ Weverse update / Suga :
"But it's still hot"
-
༊𖠷ྀ @bts_bighit 𖠷ྀ༊
10 months ago
-
♧ Twitter update / Suga :
"It's autumn"
-
༊𖠷ྀ @bts_bighit 𖠷ྀ༊
10 months ago
-
"Butter" is now the #1 best selling single in pure sales in the 2020s in the US, passing the group's own single "Dynamite"✨
-
༊𖠷ྀ @bts_bighit 𖠷ྀ༊
10 months, 1 week ago
-
Watch "BTS (방탄소년단) 'Butter (feat. Megan Thee Stallion)' Official Visualizer" on YouTube
~> https://youtu.be/ymaIzkXY8nQ
-
༊𖠷ྀ @bts_bighit 𖠷ྀ༊
YouTube
BTS (방탄소년단) 'Butter (feat. Megan Thee Stallion)' Official Visualizer
BTS (방탄소년단) 'Butter (feat. Megan Thee Stallion)' Official Visualizer Credits: Brand Experience Design: LONETONE, Suyeon Jung, Yennie, Yeeun Kim, Hyeri Lee, Seayol Choi Motion Graphic: HA&D BIGHIT MUSIC. Rights are reserved selectively in the video. Unauthorized…
10 months, 1 week ago
We got the hint Namjoon😜
10 months, 1 week ago
-
BigHit Music announced that a new remix of "Butter" will be released on this Friday (August 27th)🔥
There is a collaboration in this remix with Megan Thee Stallion✨
-
༊𖠷ྀ @bts_bighit 𖠷ྀ༊
10 months, 1 week ago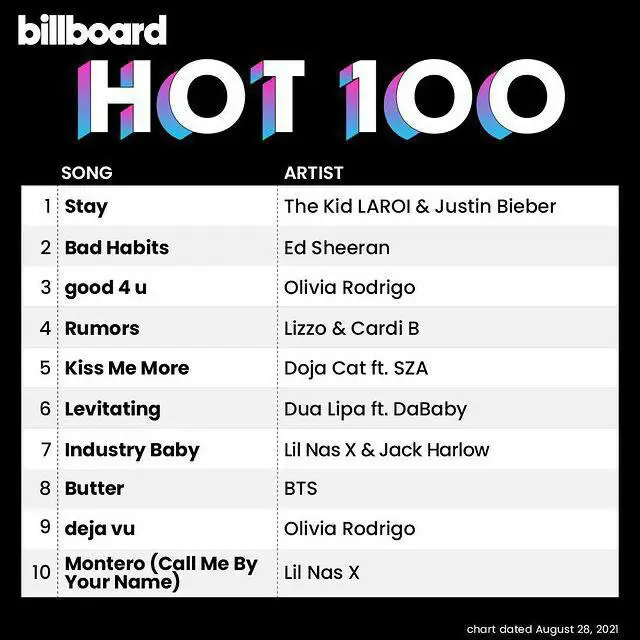 -
♧"Butter" is no.8 on this week's billboard hot 100 (on chart for 13th week)🔥
◇◇◇◇◇◇◇
༊𖠷ྀ @bts_bighit 𖠷ྀ༊
10 months, 3 weeks ago
◇◇◇◇◇◇◇‌‌
Permission To Dance got the first place on today's Inkigayo (8th win) 🔥
◇◇◇◇◇◇◇‌‌
༊𖠷ྀ @bts_bighit 𖠷ྀ༊
10 months, 4 weeks ago
◇◇◇◇◇◇◇‌‌
Permission To Dance got the first place on today's Inkigayo (7th win) 🔥
◇◇◇◇◇◇◇‌‌
༊𖠷ྀ @bts_bighit 𖠷ྀ༊
11 months ago
We recommend to visit
Connect with all my platforms here:

https://linktr.ee/genflynn
Last updated 2 weeks, 6 days ago
The official Telegram handle of VisionIAS. The country's leading institute for Civil Services Examination preparation.

Visit us at: www.visionias.in

Enquiry no.: +91-8468-022-022 , +91-9019-066-066
Last updated 1 month ago
hello! welcome to our club ARMY.
want to watch BTS content from 2013, just click a "PIN MASSAGE".

link chanel : t.me/inthesoopbts
Last updated 6 months, 3 weeks ago